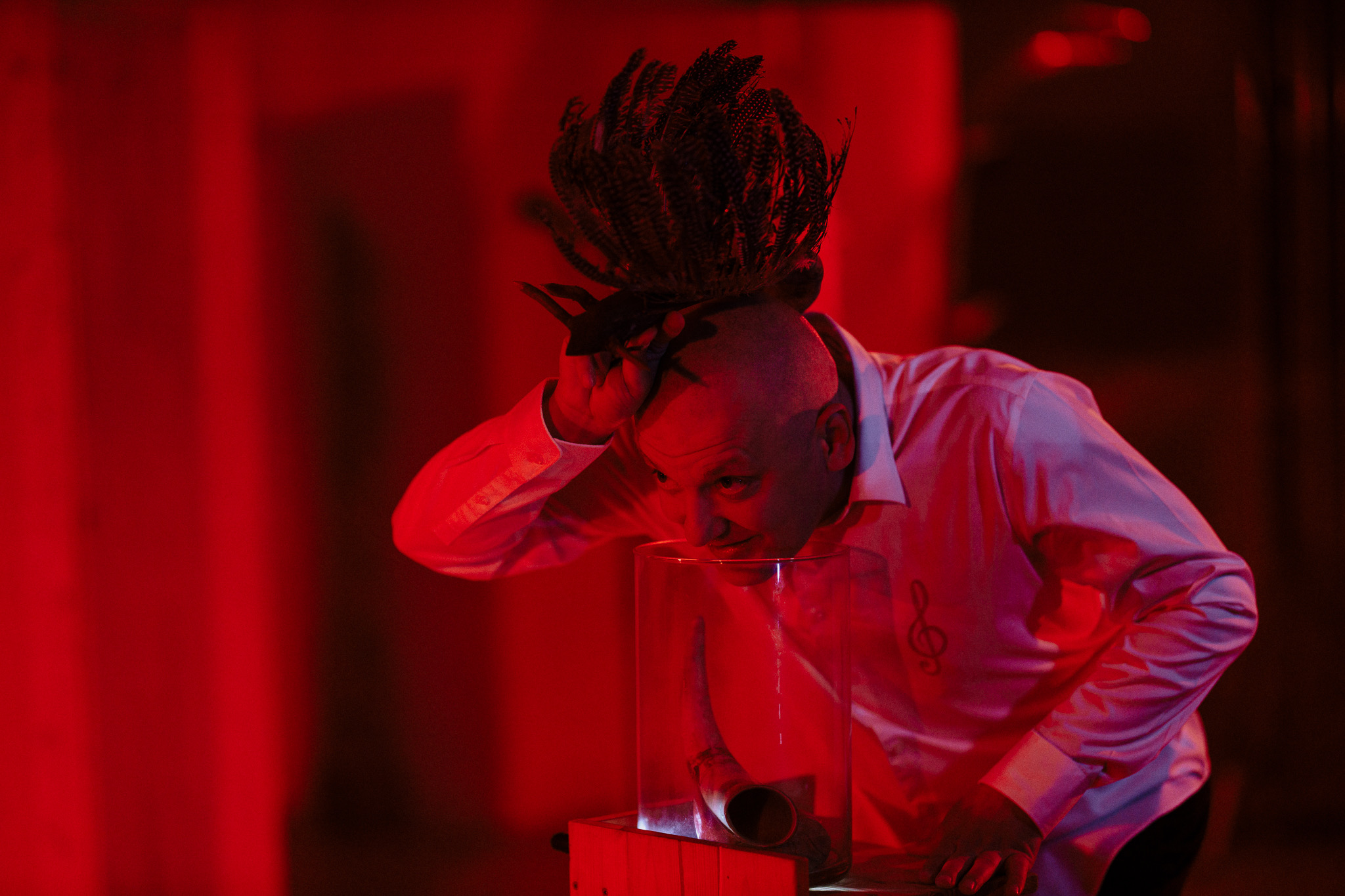 Dr. Faustus, a Theatre Concert
at TESZT Festival, 2023
in Europe Culture Capital City, Timisoara (Ro)


Romanian-Hungarian actor Levente Kocsárdi appeared in an unusual one-man show. ...
With the "Theatre Concert Dr. Faustus", he surprised the audience with an evolutionary musical project conceived in the laboratory for theatrical-musical introspection of Arte Factum, an independent, free theatre at the European Capital of Culture Timisoara.
Thomas Mann was the intellectual godfather of this crisis of inspiration of a creator, the tragic vocation of failure, the polarity and fragility of an artist, the relationship between nothingness and the eternal, and the turmoil of the schizophrenic genius:
themes that formed the architecture of this atypical concert for contemporary theatre music. "We live in a time when the rules of the New World and the need for art, theatre, music have an ambiguous, fluid relationship.
Kocsárdi himself composed the music, directed and performed this show based on Thomas Mann's masterpiece, a theatrical concert that approached the Mephistophelean pact from a new perspective, a contemporary Faust with the dissonances and acutes of the world under the frightening sign of the unpredictable.
Surely some of the long-established and conspiratorial Romanian critical society will have to get used to it. There will be a lot more to come from Arte Factum in the future. Congratulations!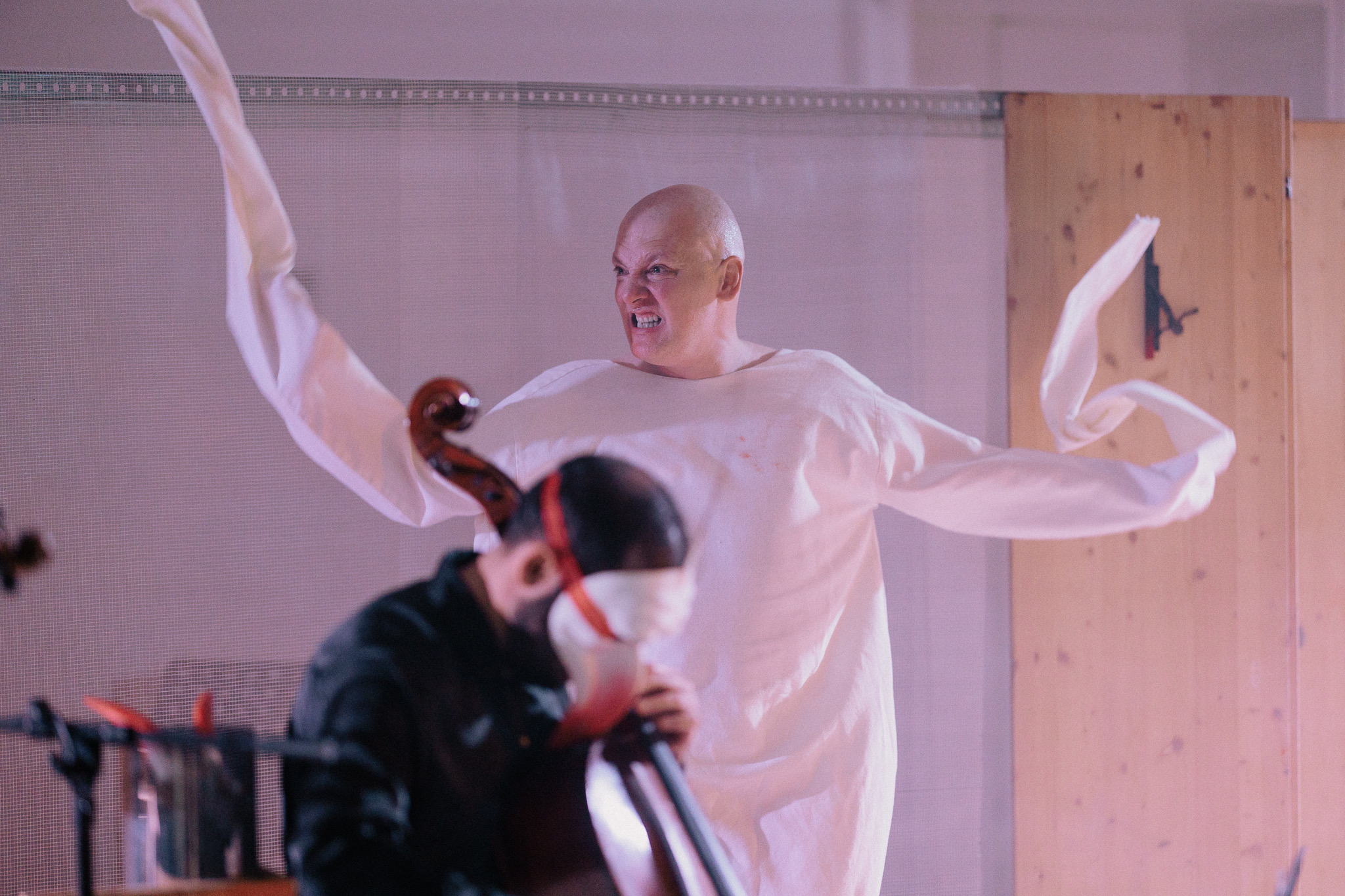 "A striking and wildly creative performance - a text full of reflection and provocation - stunning music brilliantly played - acting full of passion and commitment - detailed and intricate scenography. A bold and powerful piece of theatre. Bravo to all." (Philip Parr, director at York Int. Shakespeare Festival)

photos @ TESZT INT. THEATRE FESTIVAL 

Back