25th Mladi Levi Festival in Ljubljana - Revue in the Best Memory …


One euro as a symbolic ticket price for performances and events



For the 25th time, the international festival Mladi Levi (Young Lions) took place from August 19 to 27 in the Slovenian capital Ljubljana, offering interdisciplinary performing arts combined with discursive programs.


Mladi Levi is organized by Bunker, a Slovenian non-profit organization focused on the production and presentation of contemporary theater and dance, as well as educational and discursive programs. Based in Ljubljana, the internationally active Bunker group with an artistic program develops socio-political and ecological themes in a current cultural context.
The overcome years of special political and also pandemic challenges allowed this year - almost like every summer of the past quarter century - the festival to take place again more light-heartedly and artists from European countries, Chile, Mexico and Thailand were presented.



Here are some examples of very special performances, which the chronicler has kept in the best memory ...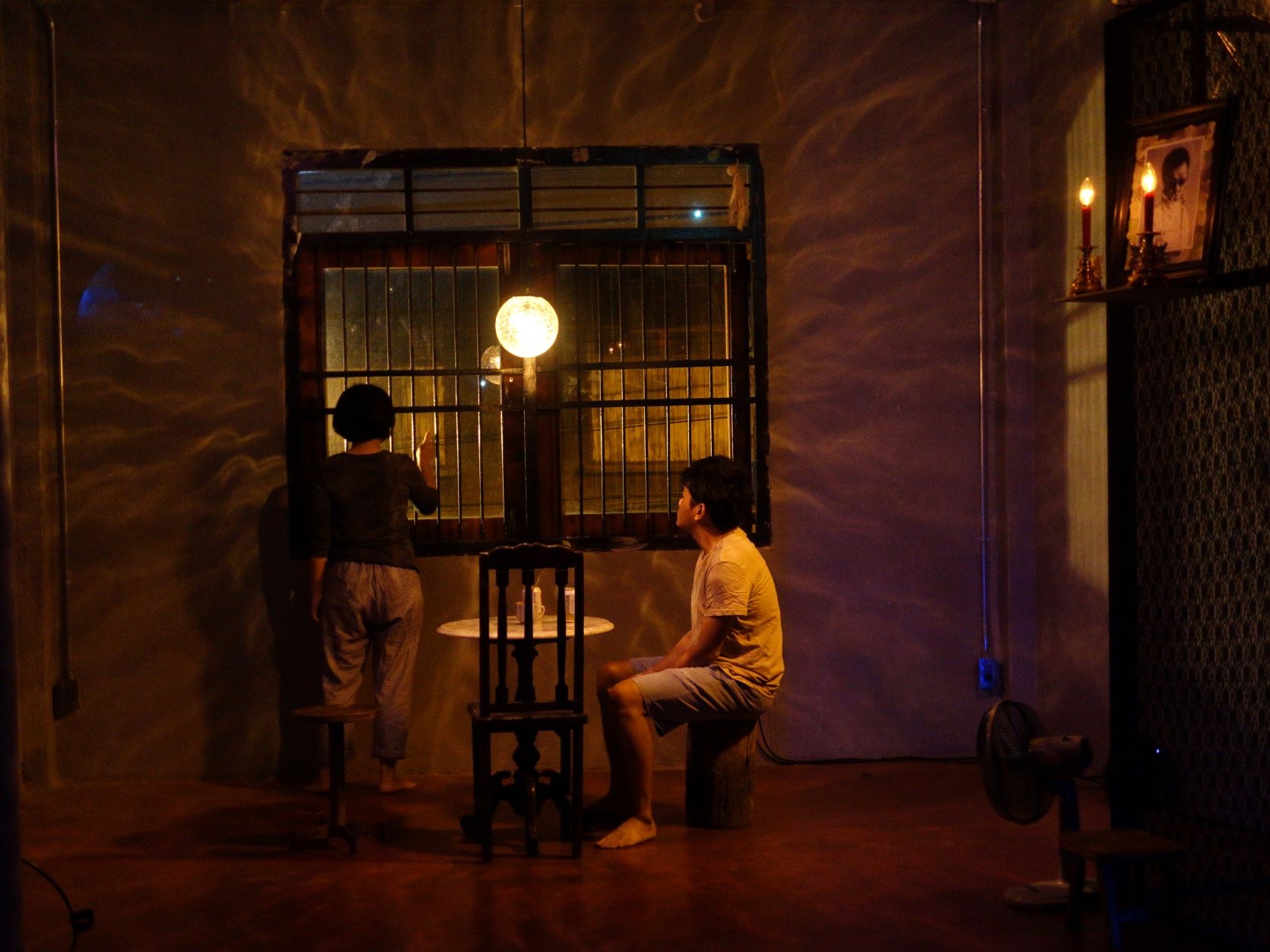 Mladi Levi Festival opened with This Song My Father Used to Sing (Three Days in May) portraying the past, present and future of everyday life of Thai society by Wichaya Artamat, one of the most promising and interesting contemporary theatre creators in Southeast Asia. Artamat is a master of staging everyday life. In a subtle way, personal biographies are intertwined with the political context of the Thai metropolis in a ritual of remembrance. Thailand's contemporary theater scene is largely unknown in Europe. With Wichaya Artamat's staging "This Song Father Used to Sing (Three Days in May)" in 2019 started a production in order to change this fact at numerous theatre festivals ...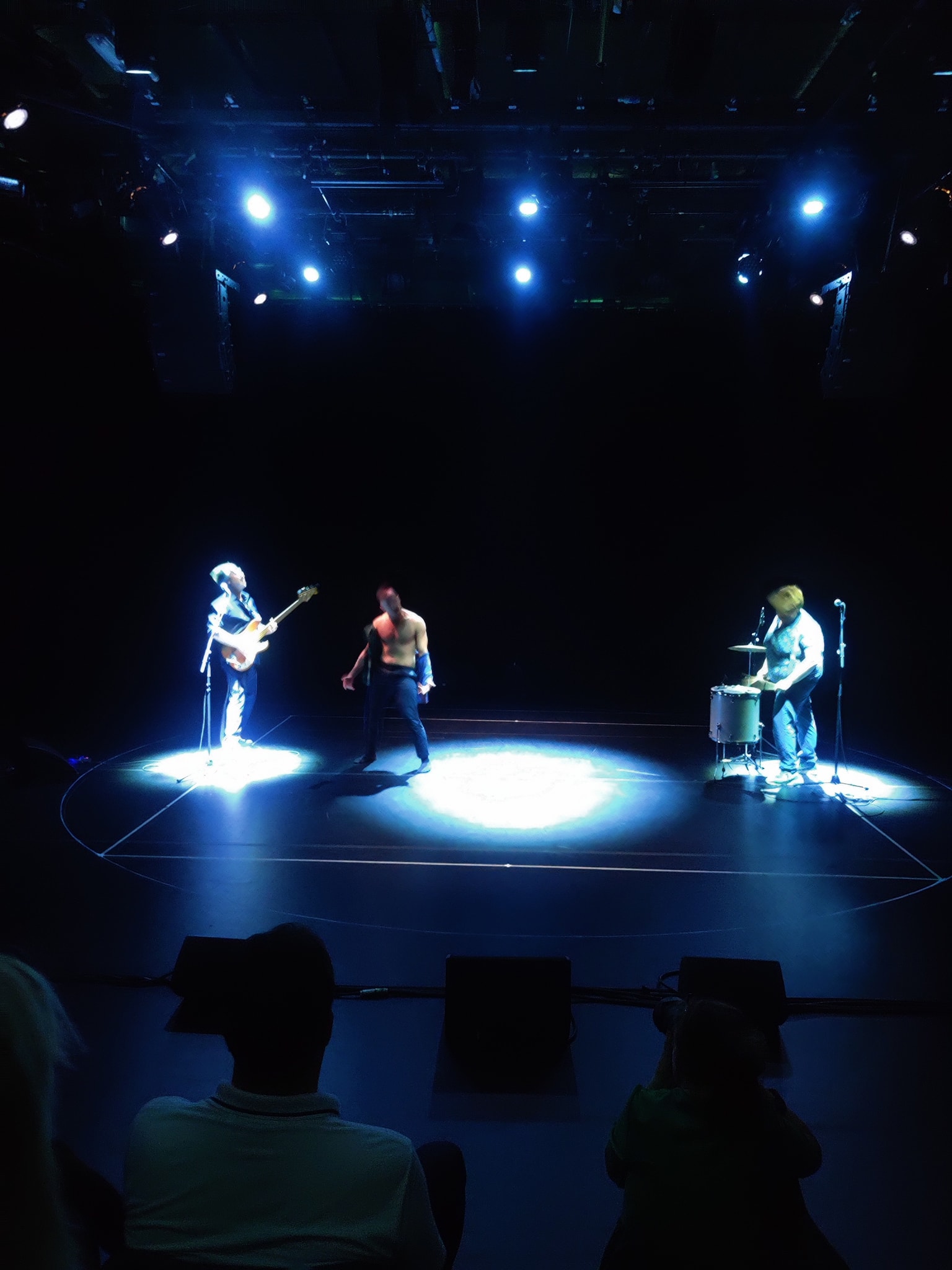 bodybodybodybody
 at the Theater Under The Stars
Belgian musicians Dag Taeldeman and Andrew Van Ostade played ecstatic, pulsating and ritualistic music, with numerous quotes from the dance aesthetics of the 60s to 2000s,

from shaking beat to techno rave, exciting musical composition that consists of electronic music, with a lot of drum, guitar, bass, electronics, spoken word (mantras), and classical opera vocals (Lies Vandewege) in the style of Eric Serra (5th Element).


Matteo Sedda
performed a tarantella in a modern (and sexual) interpretation (a mixture from go-go-beat to techno) that touched the viewer through mirror neurons ...
Hetzel's shocking realism
The performance "All Inclusive" wasn't a luxury hotel retreat, but it exposed marketing tricks and raised key questions about the ways in which the art market exploits empathy and images of war.
Julian Hetzel questions the aestheticization of violence and the explosive force of image wars. Exploring the principle of "creation through destruction", Hetzel imported several kilos of debris from a conflict zone in Syria to central Europe. These remnants of the war have now been transformed into art. And the public looked at real refugees visiting an exhibition of this work.
All Inclusive juxtaposes art and war, tourists and refugees, reality and imagination in a journey through a temporary exhibition space. You are invited to watch a visit through a museum where reality strikes back. What if we could capitalize empathy by making people watch people?
Typical for how Hetzel uses this strategy of subversive affirmation is how he opposes great ideas and ideologies in his work. For instance, the confrontation of the character of the tour guide and her philosophical glorification of hyper realistic violence in art in "all inclusive" with real refugees who have experienced war violence up close.


All Inclusive put the viewer in an uncomfortable position. In this way, the audience was taken along into an exploration of conflicting world views, views and experiences. After the performance, the audience visited a fictional museum shop where various works of art from the performance could actually be purchased. And it worked !!!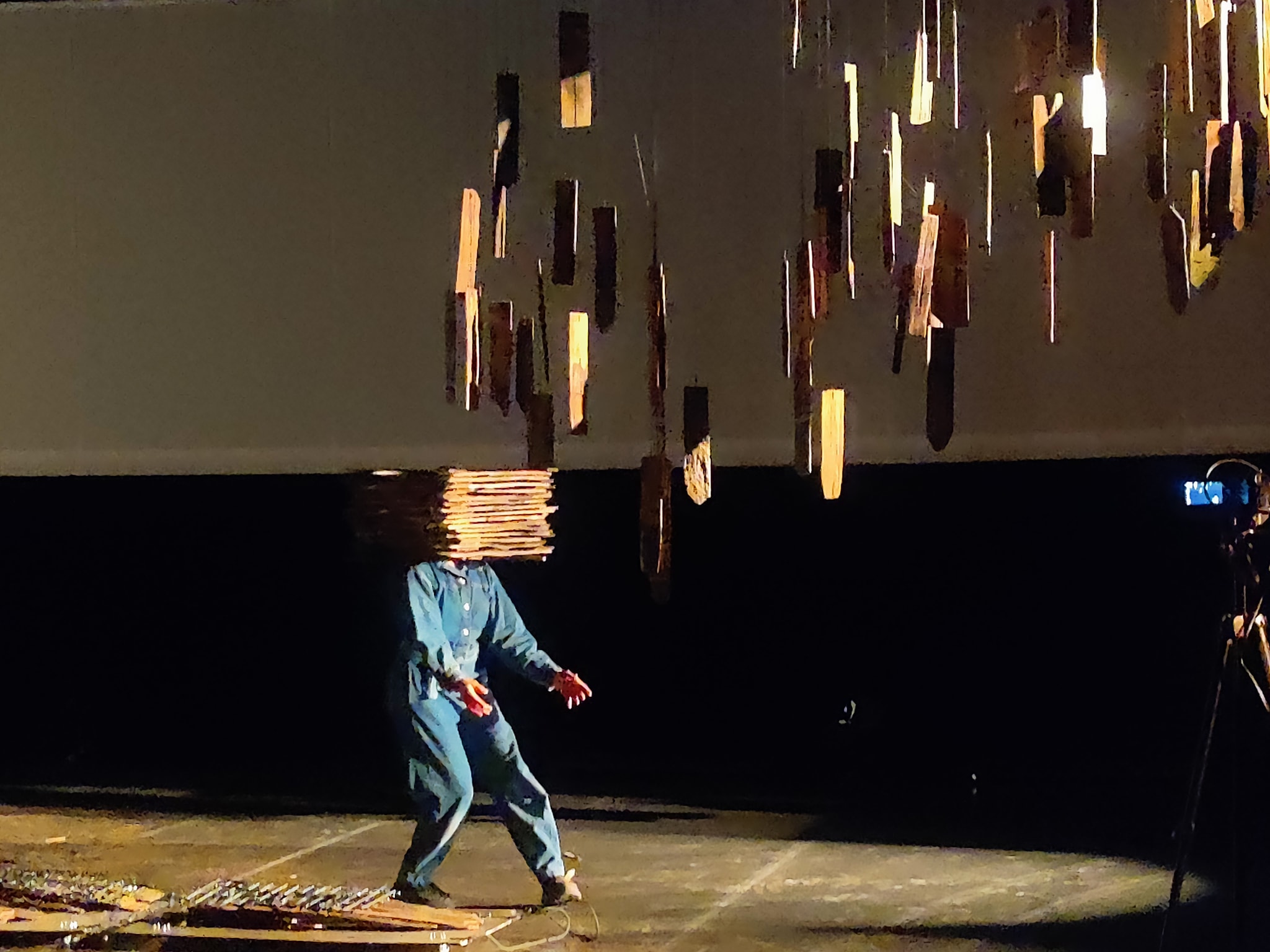 BANA GARÍN CORONEL & LUIS GUENEL SOTO / CUERPO SUR: MINGA OF A RUINED HOUSE


Minga of a ruined house is a performance created from the remains of a house on the island of Chiloé, in Chilean Patagonia. The Minga is a Chiloé's tradition in which houses are communally dragged across a territory, sometimes even across the sea. The research questions the meaning of house and home for human beings. A woman travels in a plane that takes her away from her original home forever. A man in the south of Chile destroys his house with a tractor. People from villages prefer to let their houses die rather than renovating them for a gentrified world. A movie character sets fire to his house to save himself from war. A couple disappointed in love lets a tree fall on a house as the last hope of understanding each other.
How many houses or homes do we need to destroy to finally understand who we are? Can we build another future with these ruins? Minga of a ruined house plays with the past, present and future of the remains of a house to propose an intense journey through the meaning of inhabiting and community in a present that seems to prefer disposable houses and ephemeral homes.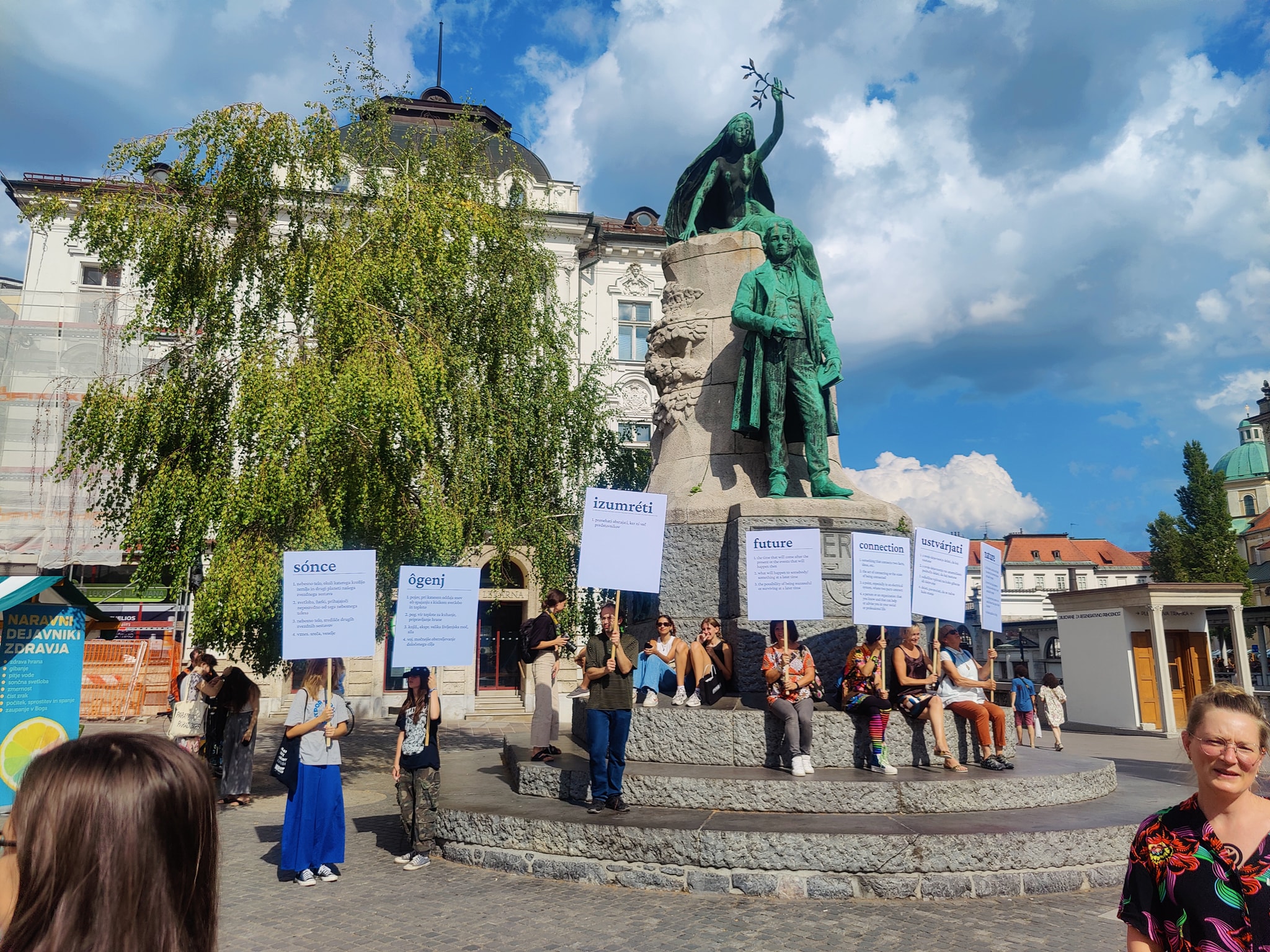 The Croatian artist
Siniša Labrović
is an extremely articulate social critic. He uses simple gestures to reveal again and again the neuralgic points of modern communities. This time with
Words
in a public space in Ljubljana.
Labrović chose eleven words that, in his opinion, are characteristic of the present, and wrote them down together with their basic dictionary definitions. In the Prešeren Square, their juxtaposition and the network of meanings that they create are unfolded into an interpretation, an experience, and perhaps also an action for every passer-by.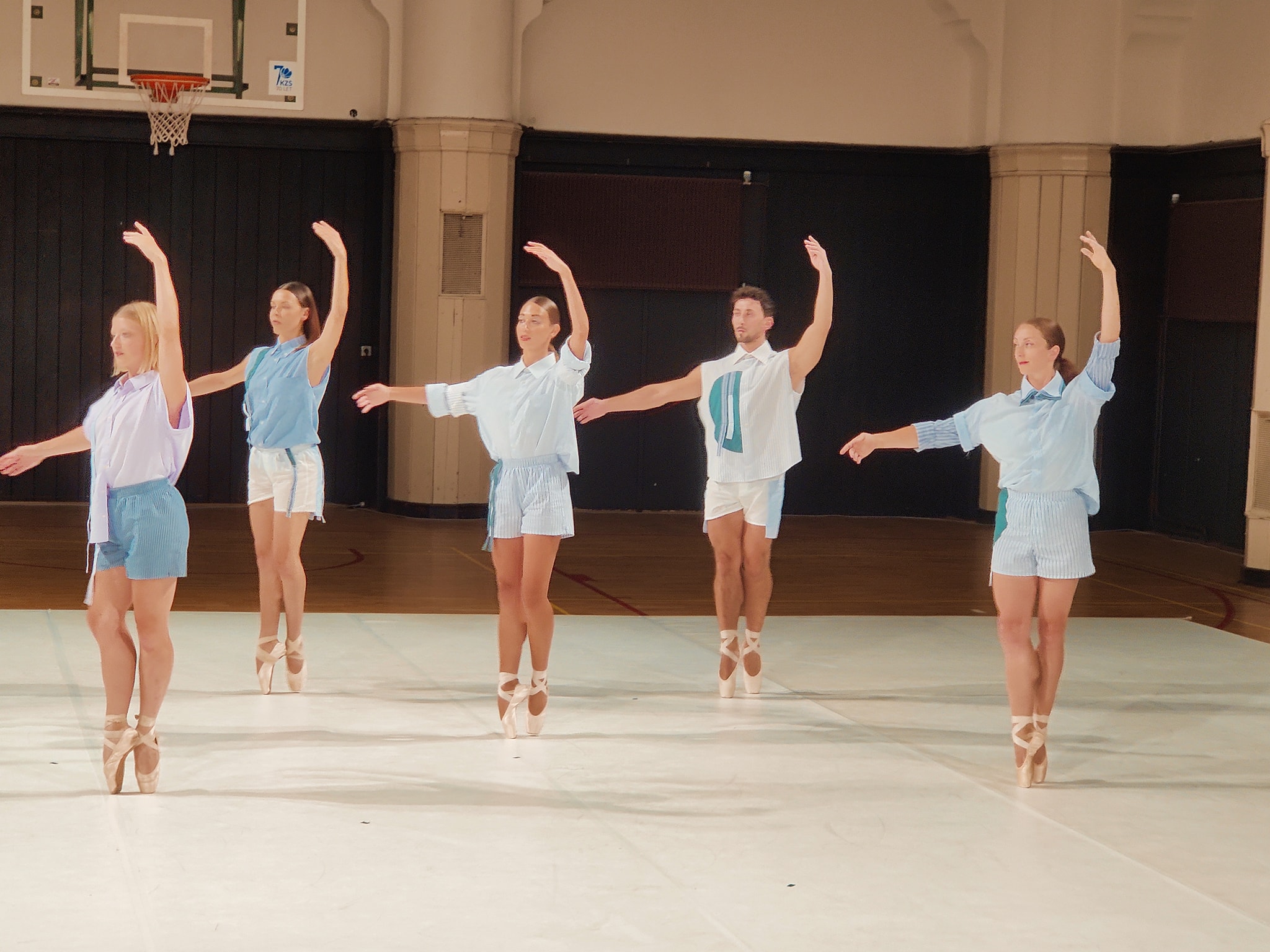 ALESSANDRO SCIARRONI: TURNING_ORLANDO'S VERSION
The main action and obsession of last night's performance TURNING_Orlando's Version by Italian choreographer and artist Alessandro Sciarroni was the turning, performed on the tiptoes of five ballet dancers who should spin in perfect ballet harmony in a public space.
In watching the repeating act of turning, the audience should not only see flawless ballet turns, but also witness the preparation for the turn, which always takes place in a circular fashion.
"In the same way that to turn also means to develop, to change, the performance dramaturgically should develop into a psycho-physical journey, which causes a series of feelings, the strongest of which is – paradoxically, but in the best sense of the word – the feeling of time standing still."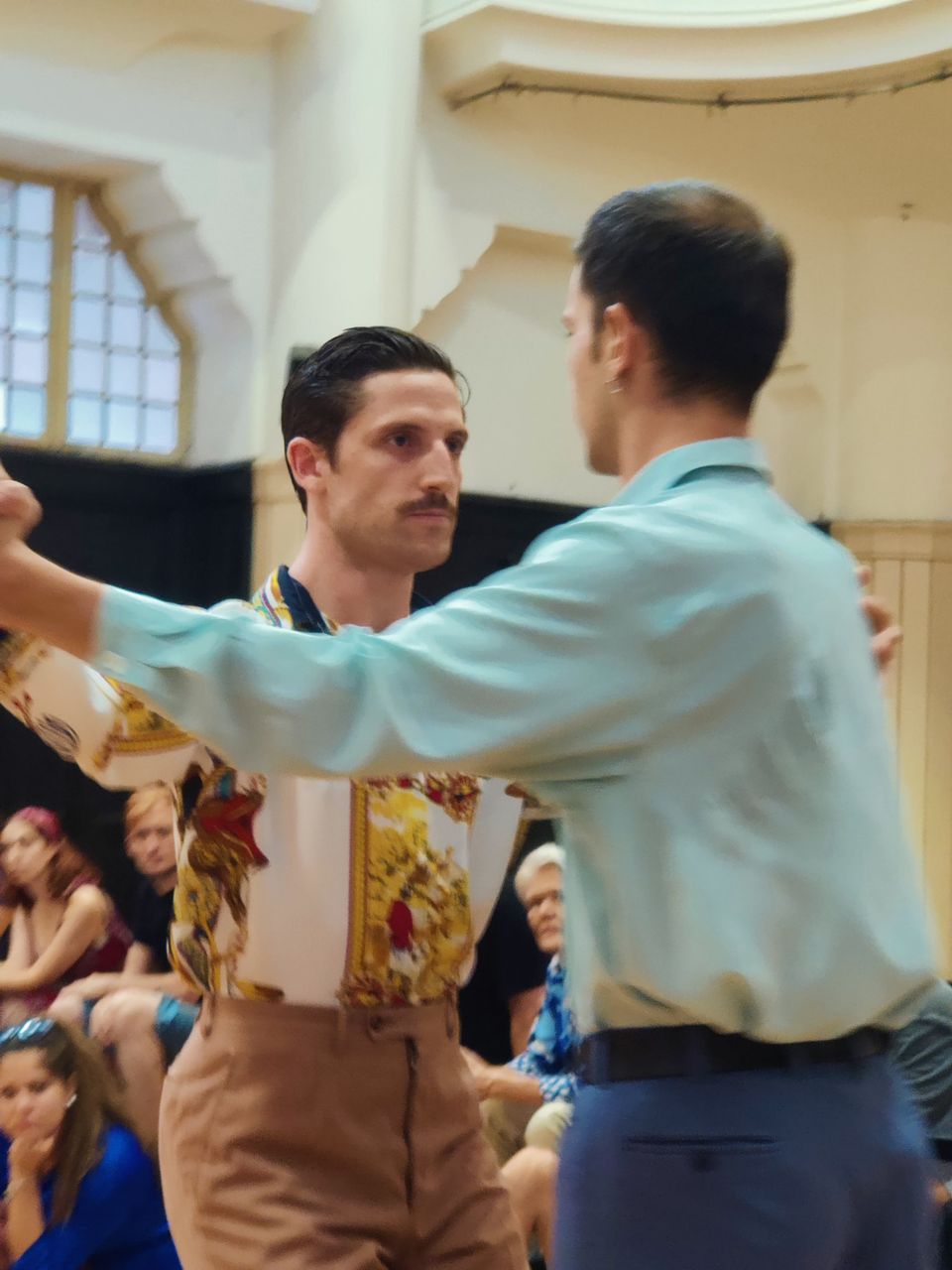 ALESSANDRO SCIARRONI:
SAVE THE LAST DANCE FOR ME
Gianmaria Borzillo, Giovanfrancesco Giannini
did a good job !!!
The performance complied with the notion of tradition in its most literal sense, as it is based on the Polka Chinata dance – a dance for two male dancers, which was threatened with extinction at the time it was discovered by Sciarroni in 2018, as only five people danced it at the time.
Geographically, Polka Chinata originated in Bologna in the early 1900s as a way of showing off one's masculinity in front of women, and became an almost competitive activity after World War II. Then it disappeared, until dance scholar Giancarlo Stagni discovered the recordings. Sciarroni went to Stagni's village every week for six months to learn the steps.
The subversion of tradition occurs in the way the dance is used, as Save the Last Dance for Me is based on trust and the sharing of body weight between two men in a close embrace of Polka Chinata, which is a technically complex activity at the beginning, but quickly turns into feelings, both for the dancers and for the audience.
Author: Alessandro Sciarroni
With: Gianmaria Borzillo, Giovanfrancesco Giannini
NEJA TOMŠIČ / NONUMENT GROUP: CIRCLE
immersive documentary installation with narration
After Opium Clippers, visual and performing artist Neja Tomšič surprised together with the Nonument Group collective (a group of interdisciplinary artists, architects, and theorists who derive their artistic actions from research, mostly in public space) with CIRCLE.
Circle was created as part of the Stronger Peripheries: A Southern Coalition project, based on the themes of work and happiness. During artist residencies in Cluj-Napoca, Romania, and Mondaino, Italy, Neja Tomšič and her group explored public parks as neuralgic points of public life.
The starting and focal point of the theme is a specific park, the park of railroad workers in Cluj-Napoca, which has undergone many transformations. Using various recording and research methods, Neja Tomšič explored its history and current state, and particularly the remnants of the past that are layered in the earth – material relics, and are also stored in the imagination and memories of people and other living beings.
Authors: Neja Tomšič and Nonument Group (is defined as architecture, monuments, public spaces and infrastructure, the meaning of which has changed as a result of social or political changes).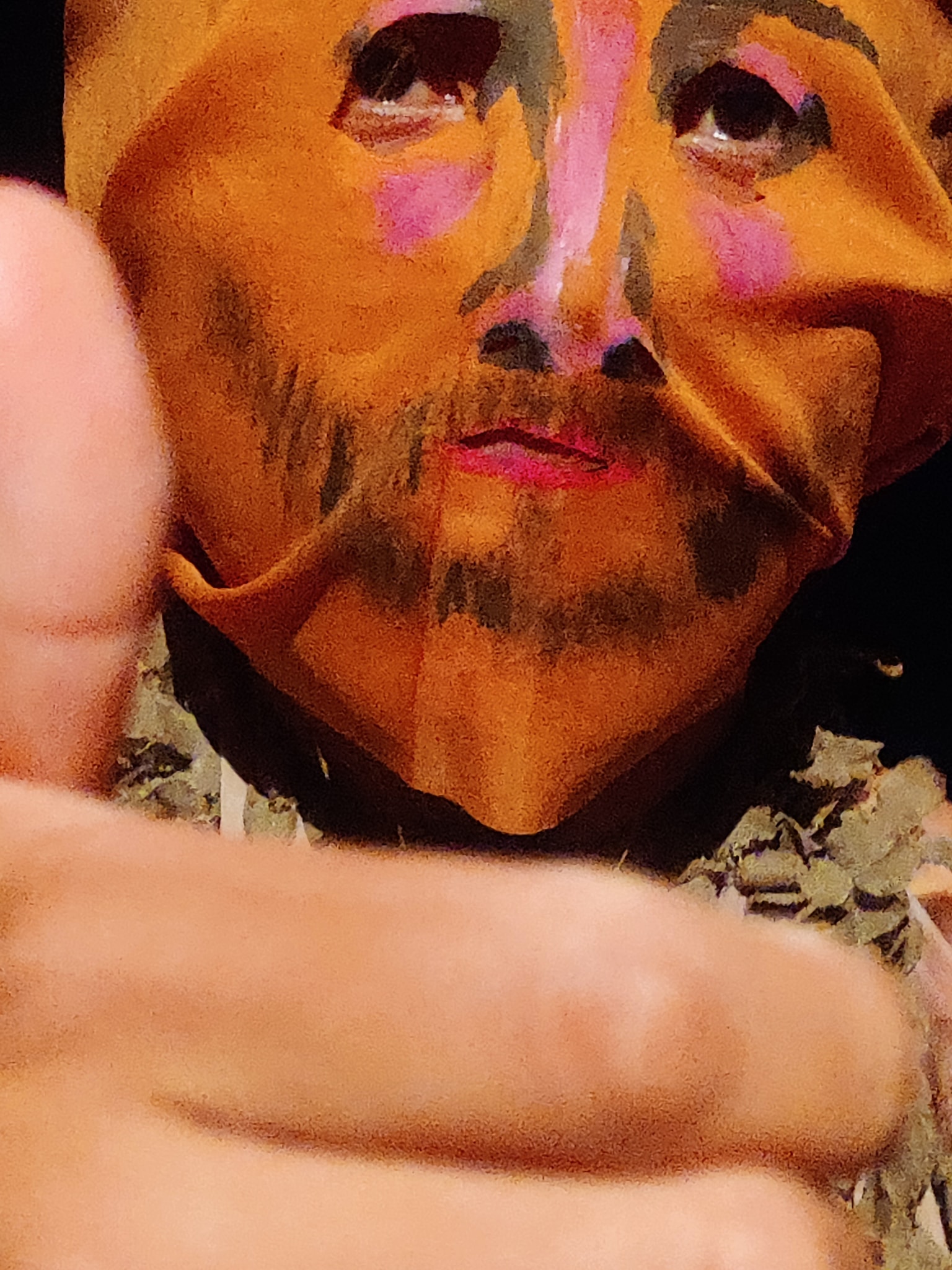 The performance
FASCIARIUM
(lat. fascia: connective tissue) consisted of two parts: a lecture-performance, in which
Susana Botero Santos
narrated a humorous yet critical text about personal and human history through the perspective of her body. After, the curtain raised and the artist invited the audience into a participatory artwork, a textile jungle laboratory, where spectators were welcomed by identity experts and given the opportunity to encounter their own bodies.
All trends were not the latest but were experimental, naive, and humorous collections of human creatures. We had so much fun !!!
Most festival performances had been created in the frame of the
create to connect -> create to impact
project.
Back