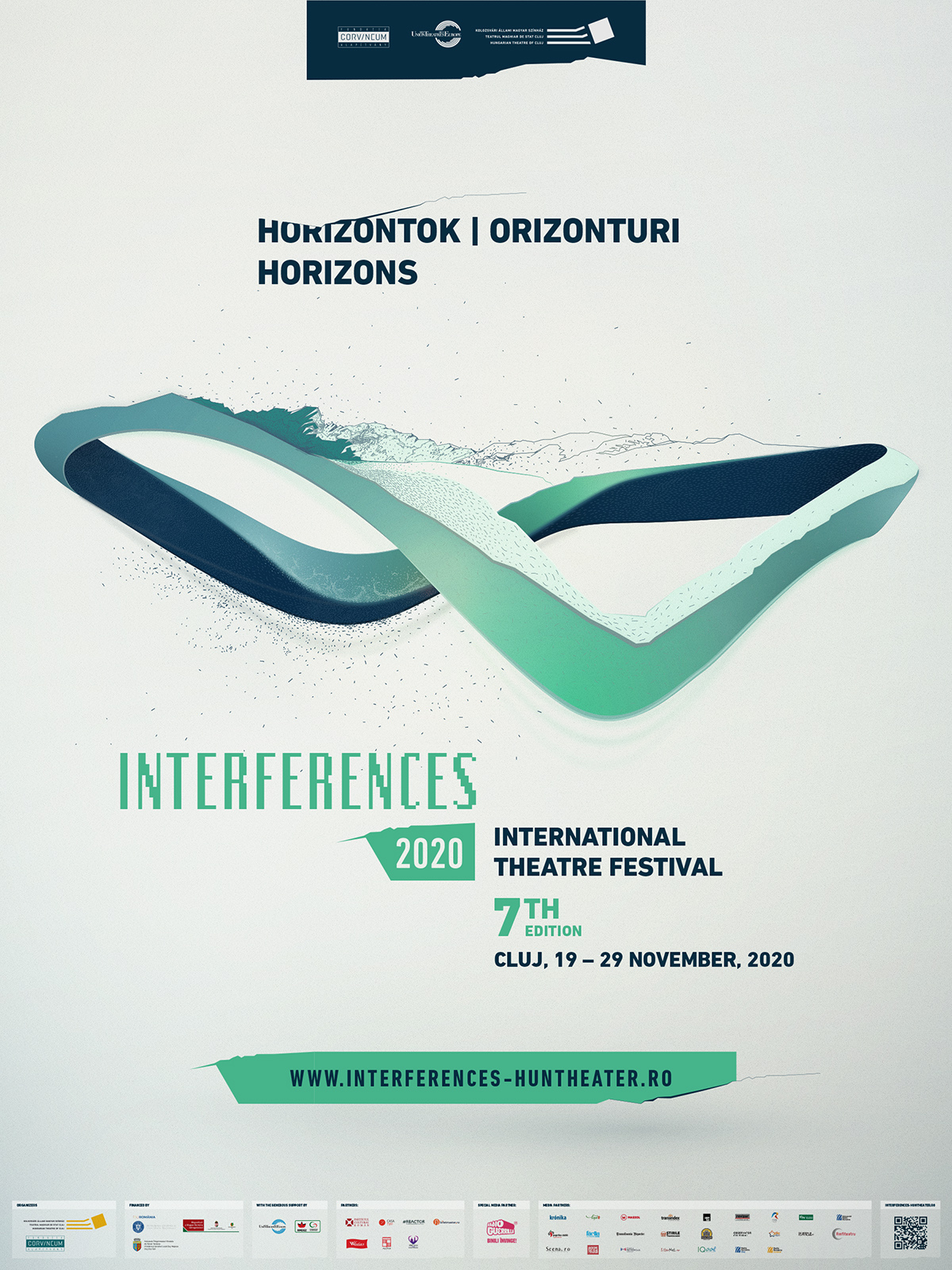 Interferenzes International Theatre Festival 2020


Due to the current pandemic, the 7th edition of the Interferences International Theatre Festival will take place online.

Between November 19-29, more than thirty performances will be freely available on the festival's website: www.interferences-huntheater.ro, for your viewing pleasure.


The festival programme is organized into three distinct segments.:


The selection related to Horizons, the theme of this year's festival, features performances by such renowned directors as Silviu Purcărete, József Nagy, András Urbán, Yuri Kordonsky, Nuno Cardoso, Michal Dočekal, Gábor Tompa, Andriy Zholdak, and William Kentridge.


The European Theatre Union is celebrating its 30th anniversary within the events of the Interferences. During the festival, a selection of outstanding performances by former and current member theaters, stagings by Giorgio Strehler, Krystian Lupa, Lev Dogyin, Declan Donellan, Alexandru Darie, Gábor Székely can thus be viewed in the UTE30 section.


In the festival's third segment, what by now has become the traditional OFF programme, performances by young and independent artists will be broadcast, as the Interferences Festival would like to provide support to the independent theatrical sector in this way. The productions included in the OFF programme will be available on the festival's Facebook page (www.facebook.com/Interferences.Festival).


As the closing event, on the last day of the festival we will broadcast the live concert of the Loose Neckties Society actors' band from the theatre's Main Hall.
With our high-quality programming lining up foreign and domestic companies, we would like to offer our encouragement in these trying times to both theatre people and audiences alike.
Please find attached the detailed programme containing all the information regarding the events of this year's festival.
Please follow carefully the indications given regarding how long the performances are available, which are your subtitle options, and on what channel you should find your chosen production.
Back