… 2012 European Culture Award of KulturForum Europa
to Mr Petru Vutcarau and BITEI Theatre Festival, Chisinau, Moldova ...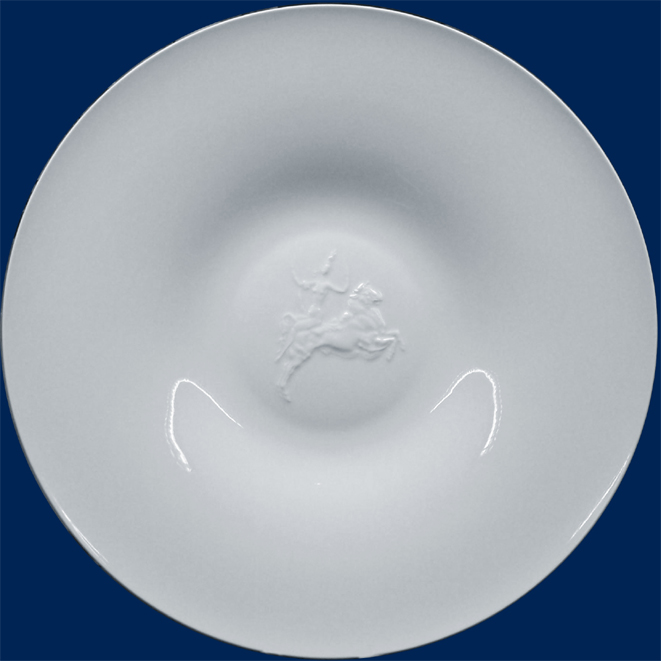 European Culture Award exclusively created by MEISSEN®

Culture is nothing natural, it's an effort which has to be conquered from nature. Europe is worth to be sponsored, worthy in the totality of the social and cultural heritage of each state, each citizen, and this must be apported, integrated and used.
Thus, the European Award for Cultural Achievement shall be an impulse, a distinction that incites not to cease in our efforts (even our owns) to clearly explain to everybody that a tolerant idea is a chance!
A chance for a model of peaceful co-existence of many different people, whose differencies are looked upon as a potential, a dowry, a possibility which might be useful to solve all these problems we are facing - and not at all something "strange" that makes us fear and has to be extinguished.
The KulturPreis Europa (European Award for Cultural Achievement), for 20 years, has been awarded by the KulturForum Europa to individuals and institutions who have contributed to the development of human rights, law, democracy and intercultural dialogue.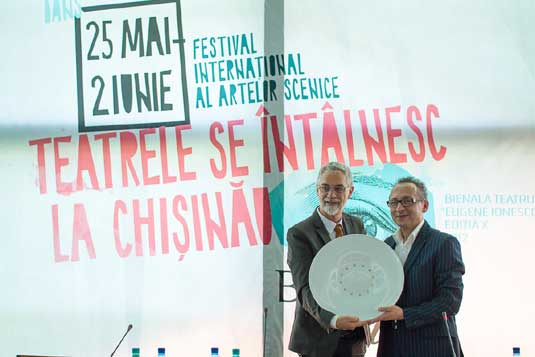 Foto: Ramin Mazur
BITEI - Eugene Ionesco Theatre Biennale and director Petru Vutcarau, Chisinau, Moldova, have been awarded the European Culture Award on the occasion of BITEIs 10th anniversary, Chisinau, Republic of Moldova, May 25th, 2012.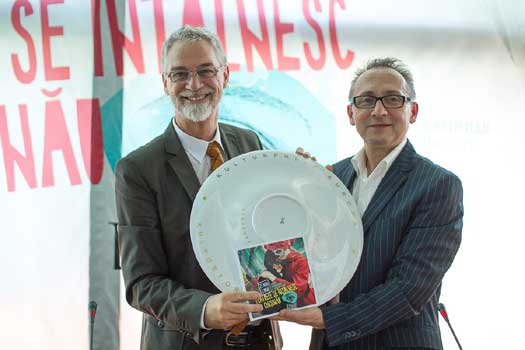 Foto: Ramin Mazur

Having a look at the past BITEIs you find headlines as "Theatre without borders", "For a better world", "Between orient and occident" and "Intersections". You easily discover the topics of the theatre biennale: Encounters between East and West, between the distant and the near East, between Europe and other Western countries, are evident on the buffet menu of a richly decorated theater program, a wide selection and variety of spiritual food from entertainment to contemporary critical and political theatre art.

The award is a commendation for the BITEI'S "role as an ambassador of culture".
The KulturForum Europa announced that "BITEI is acknowledged because of its part in building cultural bridges between Western and Eastern Europe, and worldwide, promoting understanding, tolerance and accepting, and bringing people together". ...

And since no state in the West and East is perfect, a theater festival has to deliver the task of food for thought. A festival may and sometimes must even be non-conformist. This is also the task of theater in a democratic country. And BITEI festival's pedagogic aim enriches actors and audience by transporting new trends which take place outside the country of Moldova on artistic level.
The European Award for Cultural Achievements 2012 goes to BITEI as a mediator in a small country with great significance between East and West acting in the middle of the EU turntable.
Back